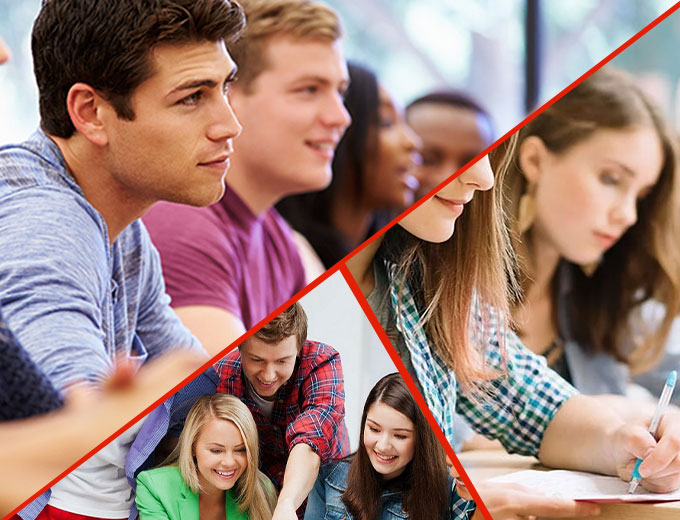 The 21st century English language certification that helps prepare individuals for the 4th Industrial Age and opens doors of opportunity across the world.
GETS Tests are designed to support schools, colleges, universities, and businesses to measure the English language proficiency levels of current or prospective students and work force.
To build the most modern language assessment and support ecosystem.
Prepare individuals for the future with English language.
HIGH QUALITY
GETS exams are developed by highly experienced professionals in the field of English language teaching and assessments who are language practitioners and subject-experts.
DELIVERY METHODS
GETS offers multiple mode of delivery – Paper based, Computer delivered and Mobile delivery. We also offer automated AI driven proctored delivery and also live proctoring. All our data is managed via our secure servers and data management is GDPR compliant.
FLEXIBLE DATES
All GETS exams allow flexibility in choosing exam dates. Whether Paper based or Computer delivered GETS exams can be scheduled at the convenience of the test-takers.
QUICK RESULTS
The results of GETS exams are quick, from immediate to within 7 working days.
VIDEO SPEAKING
GETS Speaking modules can be completed via Video with a human examiner and at a time convenient to the test-taker. Our custom built secure speaking examination module ensures complete data security and is GDPR compliant.
STANDARDISATION
Developed using the GETS Scale of English that is aligned to the CEFR (Common European Framework of Reference). The GETS Scale is the result of deep research by QAI, UK's experts and assessment professionals.
COMPETITIVE ADVANTAGE
When compared with other English language assessments, the GETS suite of exams have clear competitive advantages in the areas of exam design & coverage, exam management and operations and support.
SUPPORT
A wide range of support for Test-takers, Teachers & trainers that include Practice tests, Train the trainer programmes, Webinars and Customised support to institutions.
SUPPORT SERVICES
Extensive support for Teachers and Students